Recommendations to Building Your COVID-19 Playbook from a Skilled Task Force
We know there's a lot to consider when reopening schools. With a goal to develop a comprehensive and prescriptive playbook to ensure schools are reopened safely, a task force was created in April 2020 consisting of a panel of experts and ICS team members. "Ready, Set, COVID" webinars were held in June and July for hundreds of school districts across Minnesota.
Every Friday through September 25th, join a panel of Superintendents and ICS for COVID Convo! You will hear from and interact with Superintendents Andrew Almos (East Central Public Schools), Dan Voce (Mora Public Schools), and Tim Lutz (Bemidji Area Schools) about their COVID-19 plans for their district. Along with moderator Fred Nolan, bring your questions and join us for an informal free discussion you won't want to miss! Click here to register!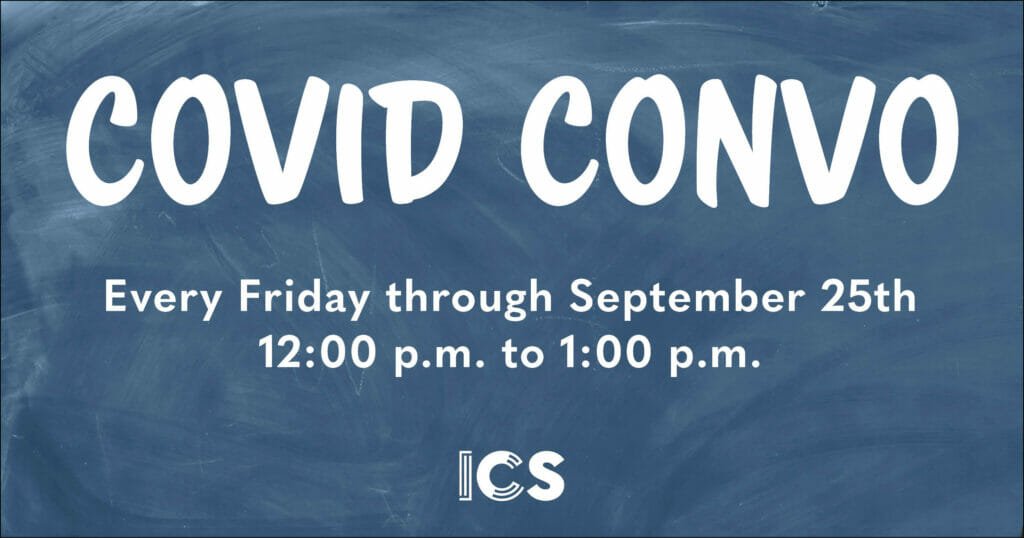 Resources from Our Previous "Ready, Set, COVID" Webinars
Contact Information:
Educational Models/Delivery Resources
Communications
Public Health Concerns/Practices Resources
Legal Resources
CDC-Related Resources
Cooperative Purchasing
Additional Resources
FAQs from Our July Webinars
FAQs from Our June Webinars