Building Strong Connections
We don't simply build buildings, we build a real connection with our project partners.
GET IN TOUCH
About ICS
No matter where you are in the process, our team of construction professionals work across all phases of a project's life-cycle. We bring innovation, clear communication, and unparalleled technical expertise, so you can make informed decisions that will positively impact your project and the people it serves.
Work We've Done
OUR RECENT PROJECTS
What People Say
Testimonials
"We decided to dream big, and ICS was there with us every step of the way. They lent us their expertise and are daily helping us deliver what we promised to this community."

Laine Larson
Superintendent | Brainerd Public Schools
"Gaining consensus on this plan was a feat, and ICS played a pivotal role in this process. I would highly recommend this team for any strategic planning initiative."

Christopher Marchese
Superintendent | Avon Grove School District
"From the very beginning of ICS joining our team, they have been totally invested in our projects. That includes before we even passed the bond referendum."

Matthew Schoen
Superintendent | Delano Public Schools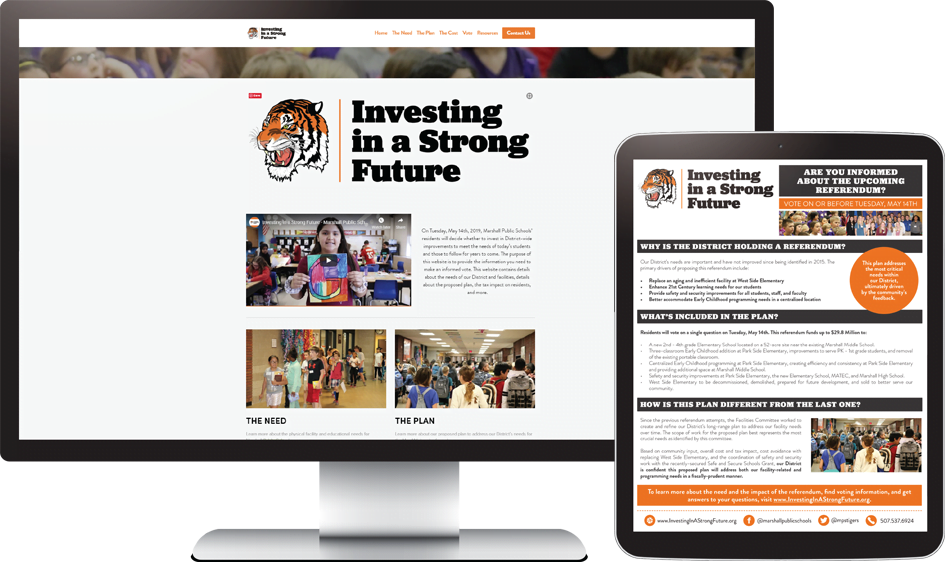 Pre-Referendum Services
Passing a referendum in your community is an exciting opportunity for the ICS team. Let us help you engage your community with a strategic communication plan and help you implement it.
Dedicated website for referendum communications
Informational and frequently asked questions flyers
Messaging and graphics for social media communications
Direct mail pieces, banners, signs, and more!
Make The First Move