The Project
The Luverne Public School District is transforming its campus into a 21st-century learning environment with a $23.2 million referendum project to upgrade aging facilities and connect the Elementary and Middle/High School buildings into one cohesive facility.
The addition of a new cafeteria and commons space will unify the District's once-separate buildings and act as a controlled entrance to the building to increase safety and security for students and staff. A new 750-seat performing arts center will serve as a destination for fine arts, events, and community gatherings and bring forward opportunities for economic development. Throughout the District, classroom improvements will feature flexible learning environments and upgraded technology. Classrooms wings will emphasize grade-appropriate student distribution to become Professional Learning Communities with a shared learning commons in each community. These fundamental improvements are transitioning the Luverne Public School District into a future-ready campus for education.
Rendering courtesy of JLG Architects.
District-wide
$23.2 million
July 2021
Facility assessment, project development, referendum communication services, program management, and technical services
Greg Dalbec, Dana Fontaine, Josh Gangestad, Nate Hendrickson, Mike Hubbard, David Mulert, Pat Schaefer, Brandon Schmidt, Dustin Schilling, Chris Wacker, Todd Wetzel, and Raeann Wynn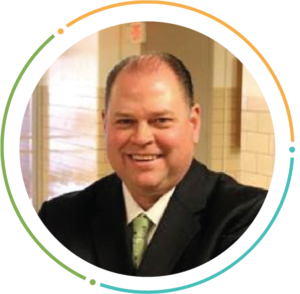 "This project has been front and center for the community since the bond referendum passed in November 2017. Due to COVID-19, community members had very few opportunities to view the project as it progressed. Still, they frequently requested updates and remained excited to see the finished product. The impact on learning has already been significant. From classroom design to modern furniture to upgraded technology, this project is transitioning the way students learn. The staff is delighted to have a new space that engages students in 21st-century learning. We are thrilled to have such a tremendous facility to educate students and grateful for the planning, creativity, and resourcefulness of the entire team of people it took to bring this project together."
Craig Oftedahl, Superintendent